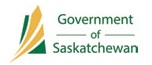 MS Clinical Trial Application Process Complete
---
February 28, 2012
Applications are now closed for Saskatchewan multiple sclerosis (MS) patients interested in volunteering for a clinical trial in Albany, New York.
The two-year, double-blind clinical trial at Albany Medical Centre will accept 86 Saskatchewan MS patients. In total, 682 people submitted applications online or by phone before the February 24 deadline.
"The high interest in this opportunity shows just how committed Saskatchewan people are to finding answers about MS and being part of a possible solution," Highways Minister Jim Reiter said on behalf of Health Minister Don McMorris. "We will be watching the research process unfold with great interest and with the hope that it will help MS patients in the future."
It is expected to take several months to contact, screen and medically assess enough patients to fill all 86 spaces available to Saskatchewan residents. Applicants will be contacted in the order that their names were randomly selected. Once all 86 spaces are filled, all remaining applicants will be individually notified and a public announcement will be made that the selection process has been completed.
The first of the eligible Saskatchewan patients are expected to travel to Albany in March. Half of those participating in Albany will receive the Liberation Therapy procedure and half will receive a placebo procedure.
The Saskatchewan government is providing $2.2 million to cover the cost of having Saskatchewan patients involved in the Albany clinical trial. The province has stated it is also willing to participate in any upcoming national MS research initiatives.
MS is a neurological disease in which the communication ability of nerve cells in the brain and spinal cord is impaired or destroyed. An estimated 3,500 people in the province have been diagnosed with MS, meaning Saskatchewan's incidence of MS is 340 per 100,000 residents, one of the highest in the world.
Information about the clinical trial is available at www.health.gov.sk.ca/ms-clinical-trial
For more information :