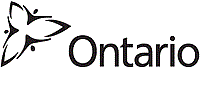 Ontario Government Taking Strong Action To Protect Health Care
---
April 3, 2012
Ontario is asking the five per cent of seniors with the highest incomes to pay more of their own prescription drug costs — so the province can invest in more home care and supports for all seniors.
The Ontario Drug Benefit (ODB) program helps all seniors with the cost of their prescription drugs. All seniors are eligible for the ODB regardless of their income level.
As proposed in the 2012 Ontario Budget, high-income seniors would pay a greater share of their drug costs starting August 2014:
For single seniors with income of more than $100,000 the deductible will be $100 plus three per cent of net income over $100,000.
For senior couples with a combined income of more than $160,000, the deductible will be $200 plus three per cent of their family net income over $160,000.
Drug costs for seniors below these net income levels would remain the same.
This measure will save $30 million in 2014-15 and help the government better support an aging population through a new Seniors Strategy which calls for expanding house calls, increasing access to home care, and providing improved coordination between hospitals, primary and community care.
Protecting health care for families and seniors is part of the McGuinty government's Action Plan for Health Care and builds upon the gains made in health care since 2003.
QUICK FACTS
The ODB program helps about 1.9 million seniors in the community and 215,000 seniors and non-seniors living in long-term care homes or receiving home care services.
Ontario has reduced the price of most generic drugs to 25 per cent of the brand-name products, saving seniors and families more money on their prescriptions.
Ontario's drug reforms are now saving the province $500 million a year - and this year will save an additional $100 million.
The 2012 Ontario Budget commits to a four per cent yearly increase in funding for community care over the next three years.
LEARN MORE
For more information :